Main Content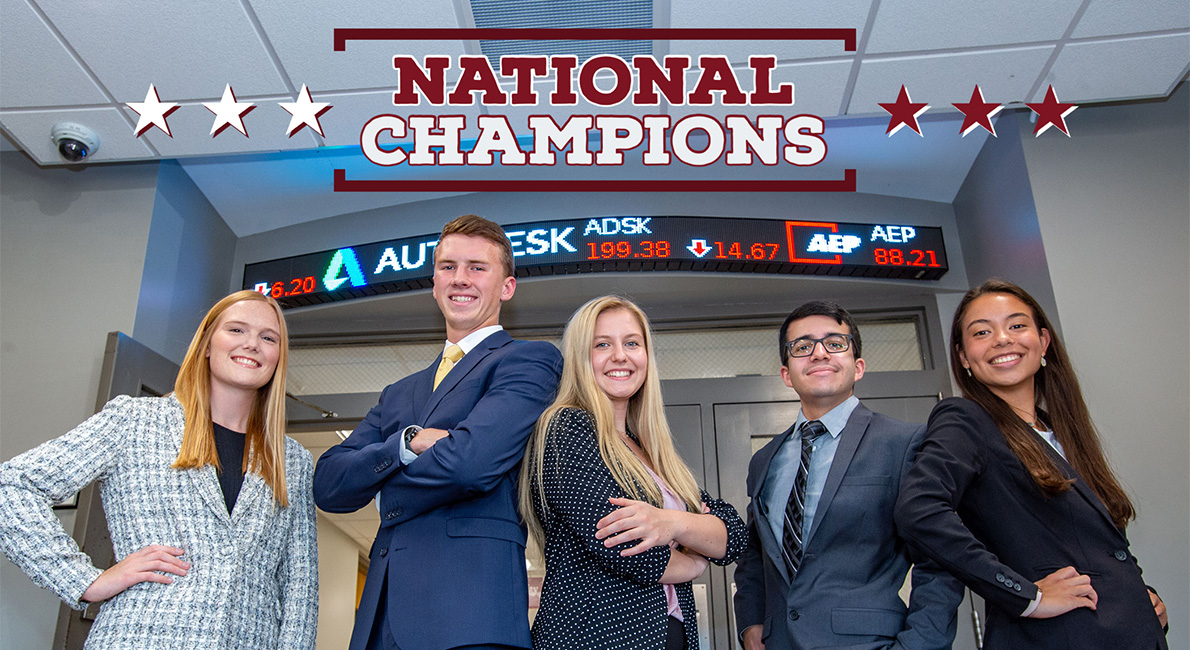 The School of Accountancy offers just the right balance of accounting theory and practice.
What we teach in the classroom is backed up by professors who are nationally recognized for both their research and professional experience. Everyone in the School of Accountancy (SoA) is dedicated to student achievement. Our faculty and staff support students with professional development, networking, student activities and share a commitment to an open door policy. In addition to individual interactions, students in the SoA can expect small class sizes and interactive learning that promotes an enriching educational experience. Our goal is to do everything possible to help students complete their degrees and get a jumpstart on a successful career. This all adds up to a program students can be proud to be a part of.
Our Undergraduate Programs
We offer Bachelor of Science degrees in:
We also offer:
Our Graduate Programs
We offer a master and doctorate degree in:
Our Alumni Share Their Experiences at CoBA
Your gift to the Accounting Circle will make a difference in the SIU School of Accountancy.